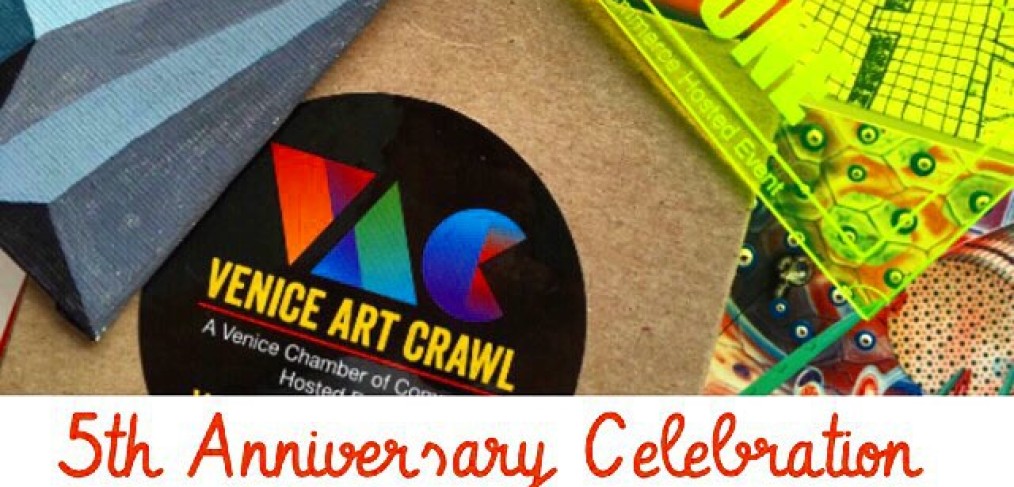 The Avante-Garde Fundraiser for the Arts
Calling all foodies and art enthusiasts! Venice Art Crawl's Avant-Garde fundraising and 5 year anniversary event this Sat. Aug. 15th.
Here is a message from the talented event organizer Andrea Tan of ATDesigned:
Get your ticket today since that last day to purchase tickets is Wednesday August 12.
This will be a celebration full of art, delicious culinary creations, specialty cocktails and live performance art by local Venice Artists. We are encouraging our guests to arrive dressed in their wildest, unique, thought-provoking costumes and accessories as we will also feature eccentric costumed characters as part of this art happening.
Featured Art and Performances by:
Music by Gail Boggs with Slavin David on guitar
Beat Boxing Harpist, Phillip King
Victor Versus, Amy Kaps
Hot Soup Ceramics, Patrick Johnston
Steel, Alberto Bevacqua
lluminated Sculptures, Shana Koenig
Live Portraiture, Valentine Garcia
Handcraft Custom Designer, Nicole Pilar Fell
Ambient Music, Petey Pete
As part of our fundraising effort, we are also having a silent auction featuring works by artists, Nicole Pilar Fell, Sunny Bak, Lindsey Nobel, Julian Lennon, Andrea Tan, Matthew Robles, Isabelle Alford-Lago, jewelry by Todd Reed and many more. We will also be honoring VAC founders Daniel Samakow, Edizen Stowell, and Mike Newhouse.
For more info or to get your tickets visit VeniceArtCrawl.com